1000 West 11th Avenue

Coatesville, PA 19320

Phone [610] 384-6112

Fax [610] 380-0797

Paulsonbilt@verizon.net

Paulsonbilt can provide different styles of phantoms. Below are some of the options we offer. Contact us with questions! Our staff will help to find the best solutions for you.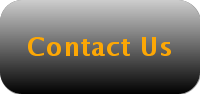 Horse's view of the Phantom. Shows natural mare hips.

Phantom shown with fleece cover and bite belt.

The new Paulsonbilt leather breeding mount was developed in collaboration with Dr. Dickson Varner and associates, at the Texas A & M University. It is currently used in their breeding facility in the College of Veterinary Medicine in College Station, Texas. This picture shows leather wrap on adjusting jack.