1000 West 11th Avenue

Coatesville, PA 19320

Phone [610] 384-6112

Fax [610] 380-0797

Paulsonbilt@verizon.net

Rear Load Container Specs

1-3 Cubic Yards


Ten Gauge bottoms

Ten gauge one inch form box member full length of container between casters and bottom of container.

Four 6" x 2" casters. Exchangable caster pads. Easy to remove and install. 2 swivel and 2 rigid come standard.

Twelve gauge body sheets.

Seven gauge side and rear trim formed into a 2 x 3 channel with a rebend. Side members to be punched and 7/8 handles go through side arm and welded inside and out.

1 1/4" trunnion bar on 1 yarder, 1 1/2 yarder and 2 yarder. Three yard container uses 1 3/4" trunnion bar.

Seven gauge 1 1/4" x 3' horizontal channel under trunnion bar.

Minimum seven gauge gussets.

Minimum ten gauge bumper plates.

All sema sare completely welded including floor, sides and top.

Top trim has interlocking corners, no separate overlapping corner parts.

Two plastics lids on 1 & 1 1/2 & 2 yarder.

Four plastic lids on 2 yard slant and 3 yarder.

Containers are scraped, groud, and cleaned thoroughly. They are primed and painted inside, outside including bottom sides and top.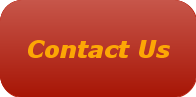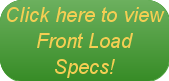 Consider Our No Cost To You Demo!!!